« The 200 parts that make up our watch are manufactured within a radius of 60 km »
Our timepieces are 100% swiss crafted
1.Broye Valley
Mauron Musy : two surnames, one location
It was in the Broye valley, at the heart of the Three Lakes region running along the foot of the Jura, that Eric Mauron and Christophe Musy have created the watch brand bearing their names.
Both natives of the region, they are deeply attached to the values embedded in Swiss watchmaking and which have forged their character. That is doubtless why they never compromise on quality and consistently prefer local production. All MAURON MUSY watches are entirely developed and produced in-house, entitling them to bear the 'Swiss Crafted' label.
The encounter with Christophe Musy took place during the mid-1990s. Despite their almost 20-year age difference, their relationship soon became one of great mutual understanding. The experience of one, combined with the curiosity of the other laid the groundwork for a creative dynamic- It was within this environment pervaded by a simultaneously studious and audacious atmosphere, that a collaborative endeavour began to take shape. In 2013, the foundations of MAURON MUSY were laid.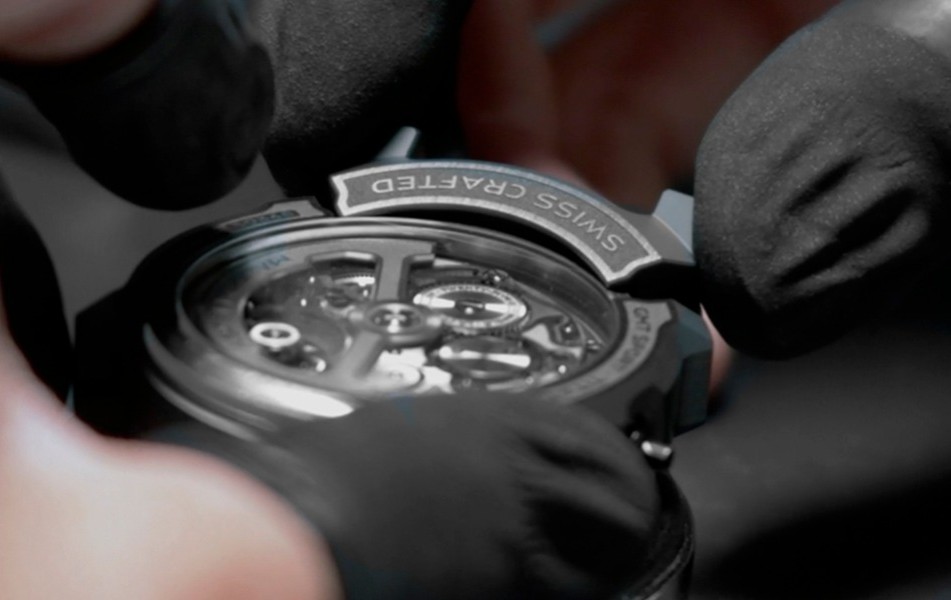 2.SWISS CRAFTED
Manifesto for authentic swiss watchmaking
MAURON MUSY watches are not stamped with the inscription 'Swiss made', but instead proudly bear the 'Swiss Crafted' label certifying that 100% of the watch has been developed, manufactured and crafted in Switzerland.
From 1971 and until recently, the only criterion required to obtain the 'Swiss made' geographical appellation applied to the movement only: 50% of its value had to stem from Swiss expertise. Since 2017, a new federal law reinforces the definition of the label, since the entire watch – apart from its strap or bracelet – is now taken into consideration. The Swiss value requirement has also risen to 60%, while taking R&D expenses into consideration for the calculation.
As far as MAURON MUSY is concerned, something initially designed to be a guarantee of quality have come to betoken considerable hypocrisy. Not only does the phrasing of the law leave producers considerable room for manoeuvre, but controls are also virtually non-existent. This means that one and all are free to continue producing a substantial proportion of their components abroad (sometimes 80% come from Asia) while continuing to carry the 'Swiss made' label.
This is a practice that MAURON MUSY refuses to adopt. All elements of its watches – movement, case and dial – are entirely developed, produced and assembled in Switzerland. No value-related considerations are taken into account, simply because the entire range of skills originate within the Swiss watch industry. With 'Swiss Crafted', MAURON MUSY is defending far more than a label, but indeed a full-fledged industrial code of ethics.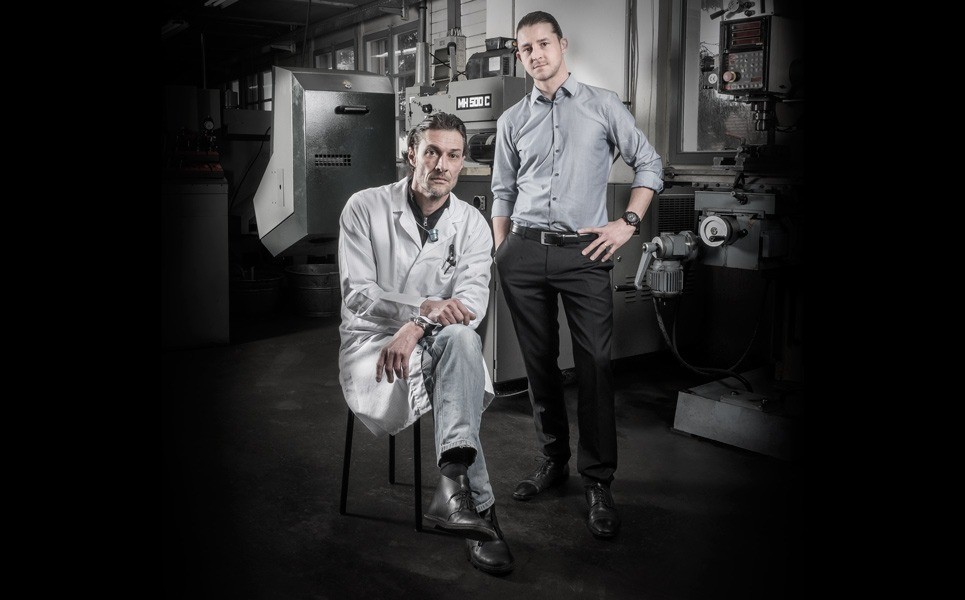 The 200 elements you see here and which compose this watch are manufactured within a 60-kilometre radius. That's a massive plus and it represents our intergenerational and eco-responsible ethic.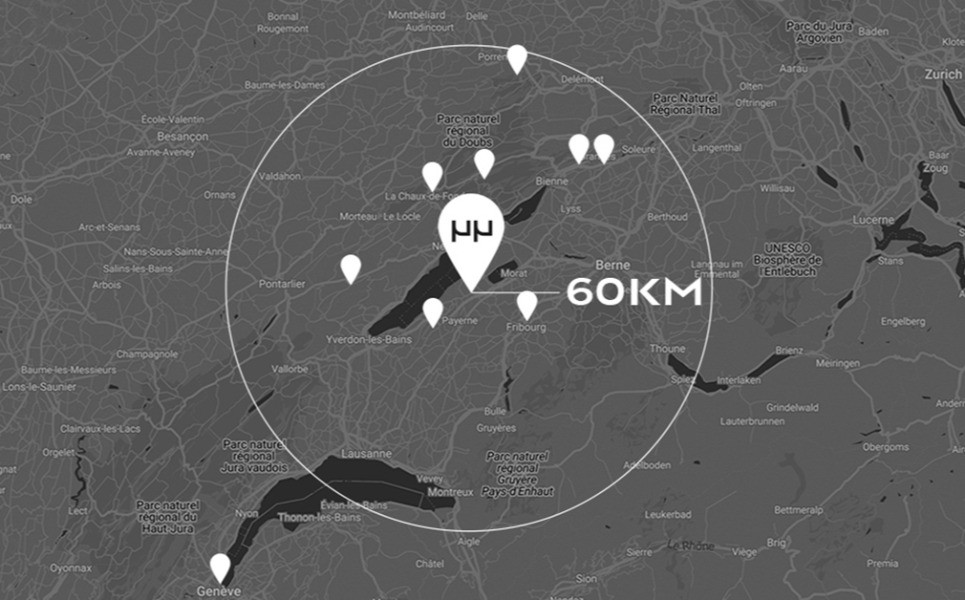 Our timepieces are 100% swiss crafted